Mount Holyoke College
Class of 1963
In Memoriam
Karen McNeil (Wesson)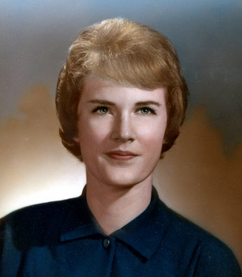 Karen McNeil Wesson died on December 17, 2018 in Oklahoma City,
Oklahoma. She was 77 years old.

Born to Susan Young Newcomb (McNeil) and Willard F. McNeil in Newton,
Massachusetts, on June 6, 1941. She was the second of three children.

She graduated from high school in Wheaton, Illinois in 1958. She
received her undergraduate degree from the University of Illinois. She
then graduated from the University of Illinois with a Doctorate in
Veterinary Medicine. After college she worked approximately a year in
a private veterinary practice in Shrewsbury, Massachusetts. She then
practiced in a veterinary clinic for one year in Princeton, Illinois.

Karen married Joel K. Wesson and had four children, three of whom
survive her: Wendy Y. Green of Oklahoma City, Jennifer Post of Canada,
and Jeffrey K. Wesson of Oklahoma City. She was preceded in death by
her youngest son, Joshua S. Wesson of the Dominican Republic.

Karen was successful as a Colonel in the U.S. Army Reserves from 1990
to 2001. She served in the Gulf War for one year and received many
honors for her service.

She worked for the United States Department of Agriculture for 40
years, in Illinois, Texas, Oklahoma and Washington D.C. She retired in
September of 2009.

Karen was preceded in death by her parents and brother, David McNeil.
In addition to her three children, her survivors include her twin
brother, Bruce McNeil and fifteen grandchildren. Also surviving her
are Bruce Mundy and Sybil Mundy (siblings from Willard and Doris
McNeil).