Mount Holyoke College
Class of 1963
Our 55th Reunion
SURVEY RESULTS HAVE BEEN POSTED ON "REUNION LETTERS" PAGE.
Keep an eye on this space-- details will be kept up to date as they unfold. Your editing comments and suggestions are quite welcome. The pictures below are from past reunions-- I don't know if this is helpful or misleading! Let me know. MASW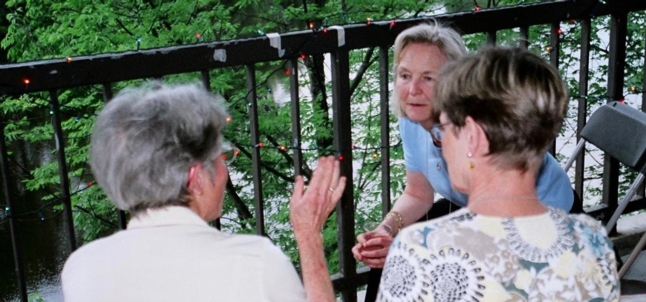 Connections '63
Our 55th Reunion: Connecting with One Another and Mount Holyoke
Dates: May 25-27. 2018
Place: South Hadley, on campus and environs
Join us for three days of Mount Holyoke spirit, pretty terrific food and wine and best of all, time to catch up with classmates! Our 55th reunion (May 25-27, 2018) promises to be a warm, relaxed and festive gathering on campus and environs. Check out our official schedule at: https://alumnae.mtholyoke.edu/reunion/reunion-ii-schedule-2018/.
There will be "back to class" opportunities on Friday afternoon. We plan to catch up with our Connections class (2013) (formerly known as granddaughters) at lunch on Saturday. Some meals of this reunion will take place in the very new and exciting Community Dining Center-- a greatly expanded Blanchard. We have always enjoyed being pioneers. Even though this will not be graduation time there will be many of the traditional alumnae activities like the parade and a memorial ceremony. A special part of the weekend will be a Saturday evening gala reception and dinner at the Eric Carle Museum next to the Hamphire College campus on West Bay Road in Amherst.
Our "headquarters" and rooms on campus will be in a residence hall (Which one? TBD). Answering a request from several of you, we have also reserved small blocks of rooms at the Hampton Inn and the Comfort Inn in Hadley.
What will make the most enjoyable reunion for everyone will be having YOU attend.
The official registration forms have been mailed from the college. On line registration opened March 1st. If you don't have your materials, please call the Alumnae Association office (Janet Glick at 413-538-2652) and ask for them to be resent. Please fill out and return the registration form as soon as possible.
If you have questions or suggestions, please contact me, Mary Ann Weiss (Reunion Chair), directly or through our class website, www.mountholyokecollege1963.org. We want to know what would make this weekend special for you.
Our growing and much apprecciated plannning committee:
Mary Ann Searles Weiss, chair; Karen Kayser Benson, co-chair; Alice Godfry Andrus, our everything;
Suzy Eberson Adams (parade), Marianne Banning Adey (children's lit presentation), Ellen Strauss Boer, Paula Yurkanis Bruice, Judy Mills Courter, Jenni Macdonald DeWolf, Sally Donner, Mary Baisler Doyle (Fri evening goodies) , Anne Holmes Filson, Ruth (Bunny) Brown Gramlich (Sat evening Festive Fete), Gretchen Luft Harris (Friday evening astronomy conversation), Cindy Prescott Hedin, Becky Ericsson Hunter, Elaine Cox Jacoby, Lanie Langen Kessler, Karel Mortenson Koenig (hospitality and greeters), Marcia Gruhn Kohl, Susie Fickel Kroeger, Carol Bodenheimer Loeb, Nawrie Meigs-Brown (memorial service), Marjorie (Margy) Muecke, Margot Solloveld Moomaw, Sally Nunneley, Mary Jenness Raine, Diane Demont Rapp, Judy Reeve, Lucy Carlborg Rosborough, Elizabeth (Libby) Meehan Short, Lois Wolfe Siegel (transportation), Stephanie Smith (treasurer), Marge Plante Steinberg, Pat Matson Thomas, Karen Shaver Wesley, Nancy Selinka White, Sally Calder Wittenberg.
Plan of Events (to date):
If you would like to arrive on Thursday the 24th, housing will be available but no events are planned by the class or college until midday Friday. You may even be put to "work!"
* The pictures below are from previous reunions-- they are just to give you a flavor of what reuions are like.
Friday, May 25
Afternoon tours and "Back to Class" with professors and alumnae for all reunion classes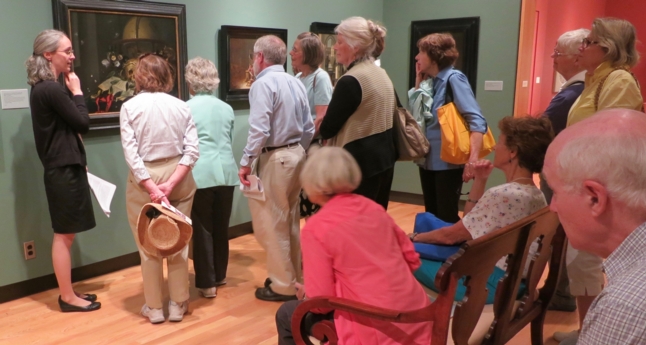 Casual dinner in Community Dining Center and/or Faculty/Alumnae reception (Kendade Atrium 5:30-6:30).
7 After dinner goodies in the dorm
7:30 A panel conversation about Astronomy: Past, Present and into the Future organized by Gretchen Luft Harris with Nancy Welker, MHC professor Darby Dyar and a young recently hired professor. Recommneded reading: Neil deGrasse Tyson's Astrophysics for People in a Hurry.

Saturday, May 26
Alumnae Association parade between Mary Lyon's grave and Mary Woolley Hall.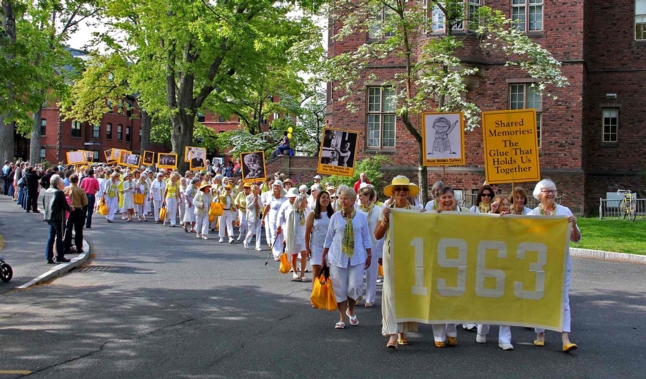 Alumnae Association gathering with class histories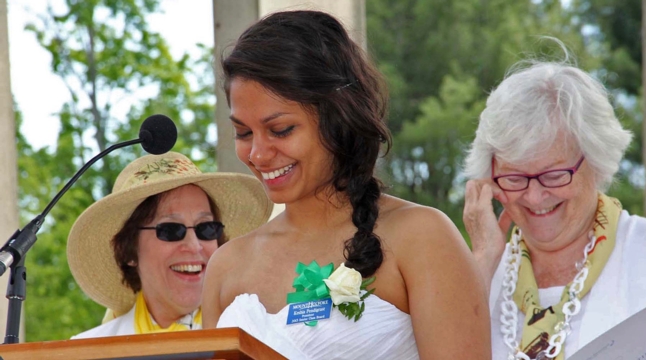 Lunch with connections class (2013) in new Community Dining Center
Class photo (with interested observers)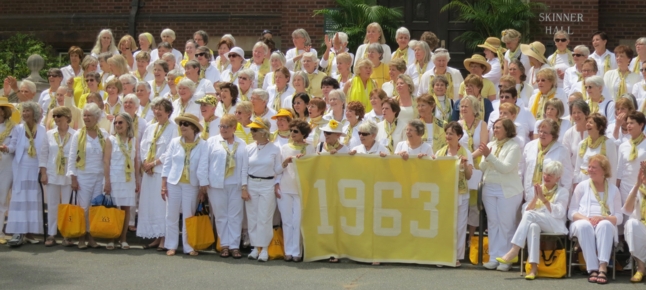 Remembrances of deceased classmates, focusing on those lost in last five years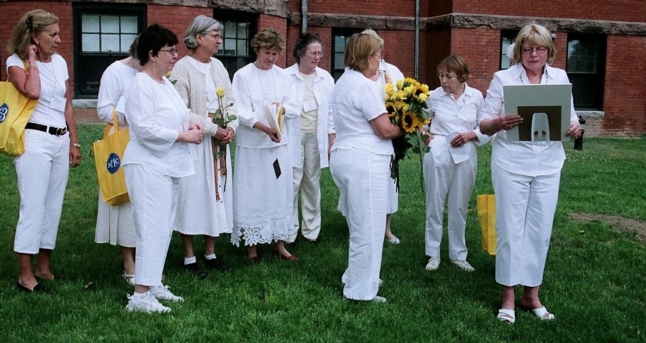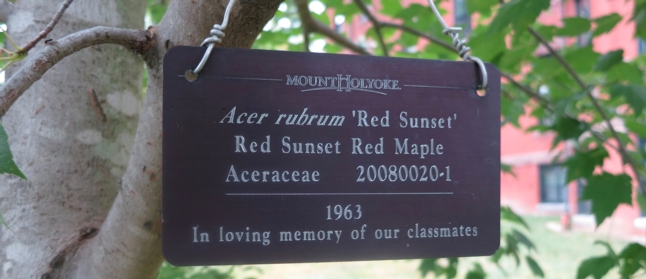 6:00 Festive Fete at The Eric Carle Museum with children's literature presentation, reception, dinner, reports and fun class recognitions. Catered by Blue Heron.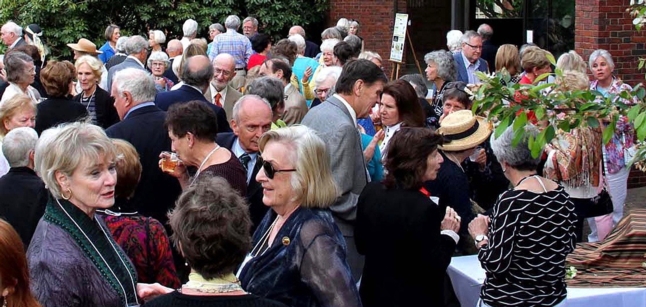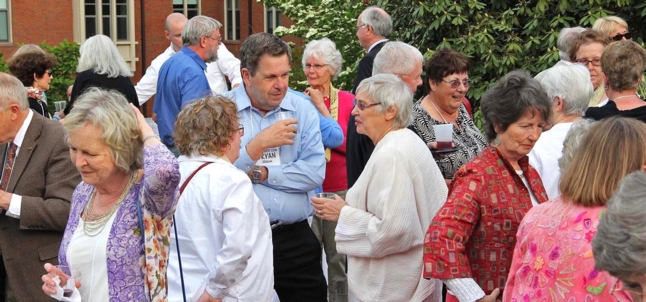 Sunday, May 27
Informal activities like Chapel service, Upper Lake walk or canoeing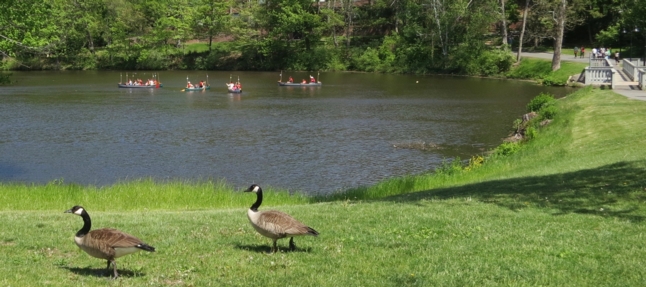 Look who is coming! This will be a growing list of those who are officially registered for reunion:
If you don't see friends listed below whom you hoped to see, how about contacting them now? You can search for your classmates' contact information with the "Alumna Search" feature on the Alumnae Association's website: alumnae.mtholyoke.edu. But of course, much of the pleasure of coming to reunion is meeting classmates you didn't know back when. (We will next update this list as names are sent from the college. If you wish to not have your name listed, please let us know. Newly added names will be in yellow.)
Suzy Adams
Marianne Adey
Mary "Kam" Allyn
Alice Andrus and Colby
Ann "Swifty" Backus
Karen Benson
Ellen Boer and Peter
Jane Bragg
Paula Bruice
Bev Bryant
Betty Burton
Judy Courter
Cindy Curry
Jane Darby and Jack Carlock
Emily d'Aulaire
Suzanne DiSabato
Jennifer DeWolf
Sally Donner and Ken Briers
Mary Doyle
Sandra Drew
Edith "Edie" Dulles
Sara Garretson
Ruth "Bunny" Gramlich
Eugenia Gregory
Gretchen Harris and Bill
Robin Hauter
Judith and Ed Irving
Elaine Jacoby and Gordon
Midge Hulnick and Mark Calabro
Anne and Greg Kahn
Paula Kaplan
Lil Kemp
Elaine Kessler
Karel Koenig
Marcia Kohl and Ralph
Coralie Kramer and Fred
Susie Kroeger and Keith
Carol Loeb
Cynthia Longstaff
Nawrie Meigs-Brown
Margot Moomaw and Bill
Mary Ellen Moroney
Mirja Muncy
Sally Nunneley
Barbara Patrick
Marge Plante
Barbara Preuss
Mary Raine
Diane Rapp
Judy Reeve
Eleanor Rogan
Lucy Rosborough
Ann Sadowsky
Libby Short and Mike Friedman
Lois Siegel
Doris Sisley
Rebecca Smith and Leigh Smith
Stephanie Smith
Betty Jean Spitze and guest
Marge Steinberg
Pat and Don Thomas
Tracy Truman
Pat and Rich Wecker
Helen Weinland
Mary Ann Weiss and Ted
Nancy Welker
Nancy White
Joan Wicks
Judy Widmann
Sally Wittenberg
Anne Yeomans and Thomas
Keep those registrations coming-- we are looking forward to seeing you at our 55th reunion!
Affectionately,
Mary Ann, Karen and Alice and all the planning committee
***************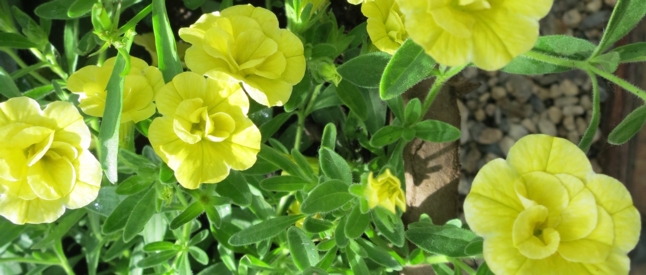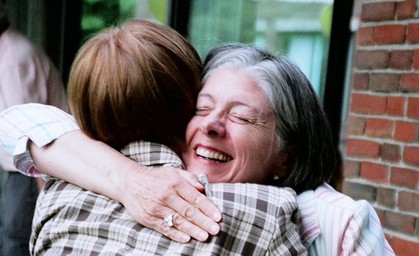 Below are previous communications that may be helpful....
Hello dear classmates,
Our 55th reunion is less than a year away, and it appears opportunities for hotels in the area will be limited so I want to let you know what we have set aside for those who would like an off campus option. Most classmates have indicated they want to stay on campus, but some have said they would like to stay off campus.
For those choosing the off-campus hotel option, you will need to make your own reservations by calling the hotel of your choice listed below. If you plan to do this, I would do it right away. When you call, ask for the Class of 1963 Mt. Holyoke block.
The Hampton Inn and The Comfort Inn are 5 min from one another in Hadley and about 15-20 minutes from campus. They are about 8 minutes from the Eric Carle museum where we will have dinner on Saturday night.
We have reserved 10 rooms at each site (expires 4/24/18) and cannot get more than 10 rooms at the Hampton Inn for Friday and Saturday at the group rate, so if this is what you want, please reserve now.
1. The Hampton Inn by Hilton, 24 Bay Road, Hadley, MA 01035, call 413-586-4851 to reserve room. Code: EMH. Our group name is Class of 1963 Mt. Holyoke. You may also use the www.hadley.hamptoninn.com website. The rate for 5/24/18 (Thurs) is $169.00 and for 5/25/18 (Fri) is $209.00 and for 5/26/18 (Sat) is $209.00.
2. The Comfort Inn by Choice Hotels, 237 Russell Street, SR 9, Hadley, MA 01035, call 413-584-9816 to reserve a room. Code: 3012837. The rate for 5/24/18 (Thurs) is $89.00 and for 5/25/18 (Fri) is $99.00 and for 5/26/18 (Sat) is $99.00.
Karen and I visited both hotels last October and thought they were both fine. The Hampton Inn has a better breakfast and the rooms are slightly fancier. The rooms at the Comfort Inn seemed about the same size as those at the Hampton Inn. Both looked very clean and have indoor pools.
If you make a reservation but decide not to use it, please let me know in case the room block is full and someone else wants a room. If you want a room but the hotels are full when you call, also let me know in case we know a room has come available.
Also, please pass on this info to a classmate who might be interested but has opted out of our emails.
If you have questions, please email me at weissma@nku.edu.
My best to you all as we plan what I think will be a splendid party next May!
Mary Ann
PS--we are competing with weddings, other classes, and other reunions so if you feel strongly about staying at a hotel, please act soon.