Mount Holyoke College
Class of 1963
Giving
December 10, 2020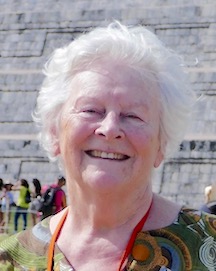 Dear Cherished Classmates:
I'm writing tonight to ask you to make a donation or increase a donation already made to the Mount Holyoke Fund. I wanted to fill in some of the "whys?" I think it is important and to keep you informed about the college. The information from this update comes from three hours of meetings and zooms over the past week. They include the Beyond the 50th Committee meeting, the VP of College Relations and the VP of Student Life and from the virtual Vespers Concert last weekend.
The good news is that 1000 students will be back on campus in January. The college is looking forward to having their enthusiasm and liveliness. They will all have single rooms, be tested multiple times a week and will adhere to the Massachusetts and CDC guidlelines to keep them safe. Faculty and staff will also be routinely tested. The testing and tracking for the fall has gone very well with only 6 positive tests on campus over many thousands of tests taken.
The other good news is the Student Life report that student government, clubs and other extra-curricular activities have been active robustly over the first term, as has student interest in traditions which the college has brilliantly turned into virtual events. I wish more of you saw the Vespers Concert which was so well done with many practices on synching individual performances so the ensembles were flawless in transmission. The tech team on campus is to be commended for the incredible turn-around in this digital enterprise. Half the concert was filled with music from Jewish tradition and a Klezmer band to boot! The students were lovely as always.
Scholarship is the focus this year with more opportunity to expand endowed scholarships thanks to a $10 million gift from a anonymous (so far) donor. All the scholarship funds from the launch of this program in January will count in our 60th Reunion Gift total. First Gen (first in the family) and International Scholarships have been added to where we can direct our gifts. The Student Safety Net Fund, which helps those with limited means access funds for essential needs and administered through Student Life, will continue and hopefully become endowed in the future. You can direct a gift there as well.
College hiring, both faculty and staff, are frrozen for now. Pension contributions are suspended for now and senior staff has given part of their salaries back to help defray costs. There is a $5 million deficit which Holyoke needs to defray before the end of the year. I've made my pledge for scholarship assistance for this year. I hope you will consider a significant increase in your gift for this year. Helping to balance the books this year will put MHC in a stronger position next year. The college depends on our generosity and celebrates our generosity and good will. Every gift counts, Please make yours this month so we can enter 2021 closer to our goal as a class and the Fund can meet or exceed its goal.
Wishing you all a peaceful and comfortable holiday season and sincere best wishes for 2021.
Love, Alice
______________________________________________________________________________________
March 4-5, 2020. March4MHC
Join us in making a gift to support the Mount Holyoke Fund spring campaign. The hope is to raise $400,000 from 4000 donors in TWO days, March 4-5. If you made a gift already, many thanks. However, you may join this challenge with an additional gift. The incentivei is that if we bring out a quantity of donors, we may qualify for a challenge gift pledged by a group of alumnae to encourage participation. So, please consider joining us in March4MHC.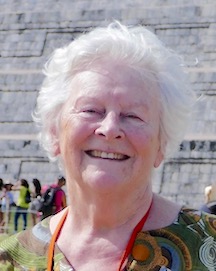 FebruMary Matching Challenge
George Washington, Abraham Lincoln, Saint Valentine, and
Mary Lyon…
invite you to celebrate their birthdays and saint's day with a gift to
The Mount Holyoke Fund during February 2019.
Dear Classmates,
This month is FebruMary, an opportunity to celebrate Mount Holyoke's fearless founder, Mary Lyon. In honor of Mary Lyon's birthday (February 28), an anonymous group of alumnae will match all new gifts to The Mount Holyoke Fund that come in during the month of February, dollar-for-dollar, up to $200,000!
All new gifts received by February 28 will count!
Make your gift today and double your impact!
Give online at mtholyoke.edu/go/mhcgive
Call 800-MHC-GIVE (800-643-4483)
Send your check made payable to Mount Holyoke College to:
Office of Advancement
Mount Holyoke College
PO Box 889
South Hadley MA 01075-0889
Show your love and support in the spirit of leaders like Mary Lyon born in February.
Tributes to any of the above (or leaders of your choice) are welcome on our class website: www.mountholyokecollege1963.org
Thanks from your Mount Holyoke Fund class volunteers Happy FebruMary!
Alice Andrus, 1963 Head Class Agent
P.S. Did you know…
On campus: A 3000ft. Maker Space opened in Prospect
Second term Mount Holyoke in D.C. students chosen
Interest in women's college admissions is surging
* * * * * * * *
GIVING THROUGH BEQUESTS: THE MARY LYON SOCIETY
21 Nov 2016
Lexington, Virginia
Dear Classmates,
As very young women, we had the wisdom to choose Mount Holyoke for our further education. We brought our dreams, and the College helped us achieve them or gave us the foundation to go in new, unexpected directions. Now we can look back with gratitude for the lessons we learned and the friendships we made at Mount Holyoke. And we have an opportunity to give back.
I write on behalf of the Mary Lyon Society. Its membership includes all alumnae who have established life income plans (annuities or trusts) with Mount Holyoke or have informed the College that their estate plans include a bequest to Mount Holyoke. The MLS now has more than 1400 members — 45 of them from our class (see list below).
First, please realize that, as women of "a certain age," whether we have considerable wealth or very little, each of us has an obligation to create a formal will. While it is easy (and tempting) to put off this daunting chore, it is really an act of love as well as a courtesy to those who will survive us.
If you are considering a charitable life income gift or bequest to Mount Holyoke, the options are described in plain English on the website at giftplanning.mtholyoke.edu. College annuities come in several forms and are a very good deal for people our age in these days of low interest rates and market volatility. Or you can make the College a beneficiary for all or part of a will, trust, retirement plan, or life insurance policy. When you document your plan with the the Office of Advancement, it will be your choice whether or not to provide information on the size of your gift, and you can choose to remain anonymous (as at least one classmate has done).
Those who are interested in class affairs will be glad to know that the College will acknowledge life income gifts and bequests in the Comprehensive Totals for our future reunions.
If you would like to bounce ideas off someone in confidence, feel free to contact me at 540-463-7938 or sanunneley@gmail.com. For detailed planning, the College's staff can discuss various annuities and model your financial outcomes, including projected income and the possible tax benefits of planned giving.
Wishing you all the best,
Sally Nunneley, 1963 Chair for the Mary Lyon Society
Members of the Mary Lyon Society from the Class of 1963 as of November, 2016
Anonymous
Suzanne E. Adams
Marianne A. Adey
Karen Kayser Benson
Ellen Boer
Diane Breithaupt
Beverley Brown Bryant
Elizabeth C. Burton
Kay S Clark
Joan Hadley Craw
Cynthia Jane Curry
Joan Cox Danzansky
Dorothy B. Davis
Jennifer M. DeWolf
Sally S. Donner
Mary B. Doyle
Sandra Perrott Drew
Edith Lawlis Dulles
Ruth B. Gramlich
Deborah J. Hall
Ellen J. Harris
Barbara Robin Hauter
Genya Currens Hopkins
Carolyn G. Hornfeld
Marjorie S. Humphrey
M. Elaine Jacoby
Sandra J. Kenyon
Susan F. Kroeger
Cynthia Curtis Longstaff
Katherine L. Miller
K. Diane Myslik
Sarah A. Nunneley
Doreen Mulreany O'Brien
Eleanor G. Rogan
Ann K. Sadowsky
Susan Schindler
Stephanie J. Smith
Betty Jean Spitze
Nancy M. Thompson
Tracy Truman
Ann Vidolovits-Moore
Mary Ann Weiss
Nancy K. Welker
Constance Wolfe
* * * * * * * *