Mount Holyoke College
Class of 1963
Welcome to our Mount Holyoke Class of 1963 website. If you are a classmate visiting for the first time, you should find your name on the Classmate Profile list. To join the site and be able to see other classmates' profiles, click on your name and follow directions. Enjoy!
ANNOUNCEMENTS
Planning for our future together:
Your class officers and planning committee are Zooming together to plan a Mini-Reunion for October 2021 in Washington, DC. Check out the new "page" Washington DC Mini Reunion. We hope to see you then.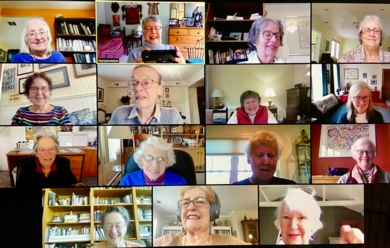 From top left to right: Sally Donner (DC Planning Chair), Mary Ann Weiss, Bunny Gramlich, Helen Weinland, Cindy Curry, Roddy Mack, Ann Sadowsky, Karel Koening, Sally Nunneley, Nancy Welker, Steph Smith, Alice Andrus, Libby Short, Elaine Jacoby (Class President), and Susie Kroeger.
*** Please check out our class President's latest message to us under Class Business/President's letters. Elaine updates news about our upcoming DC reunion. More to come to this website soon.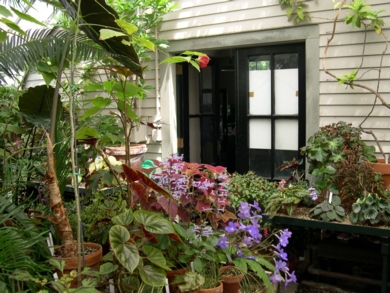 Anyone into gardening?
This is a snap of the MHC greenhouse a few years ago. Check out more campus flower snaps on the Photo Galleries page.
How is staying at home going for you? Leave a reflection in Member Talk.
You all are terrific! There are now lots of local updates and good book recommendations in Member Talk. Check it out.
From your website administrators:
We hope you enjoy using this tool to keep in touch with classmates and class activities, including upcoming mini-reunions. If you have postings, requests, complaints, comments, please let us know. Mary Ann, Stephanie, and Sally. In the meantime, please add to your profiles-- pictures are especially wonderful.
Most pictures throughout the website are from Ken Briers (Sally Donner's husband), Colby Andrus (Alice's husband), Mary Raine and Mary Ann Weiss. We would welcome more from others.