Mount Holyoke College
Class of 1963
In Memoriam
Phyllis Henrich (Noell)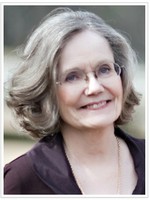 DURHAM — Phyllis Henrich Noell, 72, passed away at her home in Durham, North Carolina, on September 2, 2014.
Born on December 15, 1941, in Orchard Park, New York, she was the daughter of the late William and Jane (Stewart) Henrich. Phyllis is predeceased by her partner, Dr. Herbert R. Pickett.
Phyllis grew up in Snyder, a suburb of Buffalo, and graduated from Amherst Central Senior High in 1959. She was active in her church and high school honor society. She graduated with a bachelor of science degree in chemistry from Mount Holyoke College in 1963. She married Dr. K.T. Noell in 1963, and they raised two children, first in Tryon and then Durham, North Carolina. In Tryon, she helped create the preschool named Tuesday School, where her oldest child, Theo, attended. Phyllis and Tom divorced in 1980 and remained friendly, committed to jointly raising their children.
Phyllis was active in the Durham chapter of the League of Women Voters, campaigning for the Equal Rights Amendment in the 1970s and serving as president in 1980-1981.
She was an intellectual, an avid reader, and loved the English language. These attributes, combined with her science background, led her to a career as a technical editor at several companies in Research Triangle Park; she worked the majority of her career at the U.S. Army Handbook Office. She was a member of the Society for Technical Communication. She also worked in the development office at Duke University.
A creative person, she enjoyed making jewelry, painting, and drawing. As a mother, she extended her generous spirit to her children's friends and neighbors, truly making her home their home. She is remembered for her kind spirit and dry wit.
Phyllis is survived by her son, Theodore Noell, and his wife, Kathleen Sheehan; her daughter, Penelope Noell Fuller, and her husband, Aric Fuller; her brother Fred Henrich; her brother David Henrich and his wife, Laura, and their sons, William and Michael; and many cousins and their families. She loved and is loved by her three grandchildren, Bridget Noell, Jackson Fuller, and Brady Fuller.
From www.heraldsun.com/obituaries/x1528972198/Obituaries-September-7-2014