Mount Holyoke College
Class of 1963
In Memoriam
Helen Weinland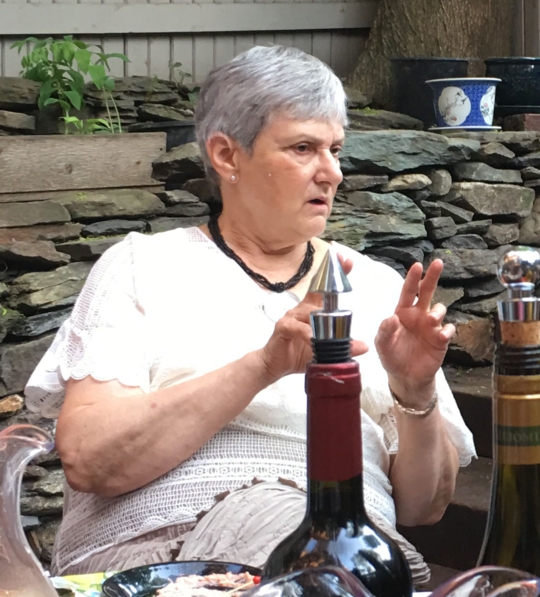 Helen Weinland, 80, died at her home on December 2, 2021, at Parker Ridge in Blue Hill after a brief bout with liver cancer.
The daughter of Richard and Virginia Weinland, Helen was born in New York City, and raised in Chappaqua, New York. She attended Dana Hall, Mount Holyoke College (class of '63), and Indiana University majoring in history. After several years of teaching history at Ohio State University, she joined the United States Foreign Service and served in the U. S. State Department for 20 years. Her postings took her to Switzerland, Nigeria, Czechoslovakia, Rwanda, and Berlin, where she was present as the Berlin Wall opened up. Of special note were her appointments as one of only three women Deputy Chiefs of Mission at the time of her service in Rwanda, and as Consul General in her final posting to Kaduna, Nigeria. She self-published a very interesting account of her career: Living Abroad with Uncle Sam: Foreign Service Days.
Helen's interest in travel and foreign countries was sparked by growing up in a family where foreign visitors and exchange students were frequent dinner table guests. She forged life-long relationships with friends from France, England, Pakistan, and Somalia long before joining the foreign service. Her Nigerian postings led to her sponsorship of a Nigerian teen-ager for a college education in the US, subsequently adopting her as her daughter. Kekuut and her extended family are now a significant part of Helen's extended family.
Helen regaled all with stories about her experiences all over the world, both during her career and post-retirement travels. Her commitment to family was unwavering. She researched family history and donated land for a nature preserve dedicated to her parents in Penobscot ME. An indefatigable organizer, Helen is well known for planning gatherings and reunions among friends, college classmates, and family. Her strong faith and social commitment led to her long involvement in Partakers - a prison ministry - when she lived in Boston. She loved the Red Sox, the Metropolitan Opera and her cat companions. Of her it can be said, she led a lively and meaningful life.
Helen is survived by two siblings, Thomas Weinland (Mary Ginn) and Margaret Weinland, a daughter, Kekuut Hoomkwap, (Ejiro Emorhokpor), three grandchildren Kathryn, Isabel, and Sophia-Marie Emorhokpor, three nephews, Richard, Christopher and Jay Weinland, and a loving extended family as well as many friends around the world. An Episcopal funeral mass will be held at Saint Francis by the Sea in Blue Hill later in the spring. Donations in Helen's memory may be sent to Blue Hill Heritage Trust, 157 Hinckley Ridge Road, Blue Hill 04614 or the UNHCR (the UN Refugee Agency). Arrangements by Jordan-Fernald, 113 Franklin St. Ellsworth. Condolences may be expressed at www.jordanfernald.com